Books written by Dragana Krsenkovic Brkovic:
fiction
The Atellan Farce (2012)
Novel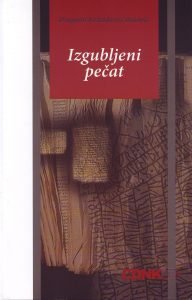 The Lost Seal (2008)
Novel
The Fire in Alexandria (2006)
Story collection
The Master's Palace: A Chronology of Violence and Hope
(2004) Story collection
Behind an Invisible Wall (1997)
Collection of One-Act Plays
non-fiction
Poetics of Impermanence: Organisation of Time in Danilo Kis' Early Sorrows (2015) Monograph
anthology
Krsenkovic Brkovic, Dragana. "Maiden's Rock". Trans. Elena Koneska. 12. Women. Voices. Ed. Prof. Vesna Mojsova Cepisevska, PhD. Skopje:  Makedonska rec, 2008. 109-133.
Krsenkovic Brkovic, Dragana. A Celebration of Women Writers – University of Pennsylvania Digital Library. Edited by Mary Mark Ockerbloom. March 1994.
Littérature at livres: Krsenkovic Brkovic, Dragana. Le Dictionnaire universel des créatrices. (Directeur) Antoinette Fouque, Béatrice Didier, Mireille Calle-Gruber. Paris: Des femmes, DL 2013. 3 vol. (XLIII-4982 p.) Date de parution: November 2013 (under the auspices of UNESCO)